HUGE Discounts! CONTACT US BELOW
We offer significant discounts to Governments globally and accommodate urgent requests 24/7.
"We are using them in return to work kits. I love them. I like the piece that goes over your chin. They are very comfortable for all day use also."
Faith Proctor
Director, Administration & Infrastructure
American Federation of Teachers

Sustainable Disposable Masks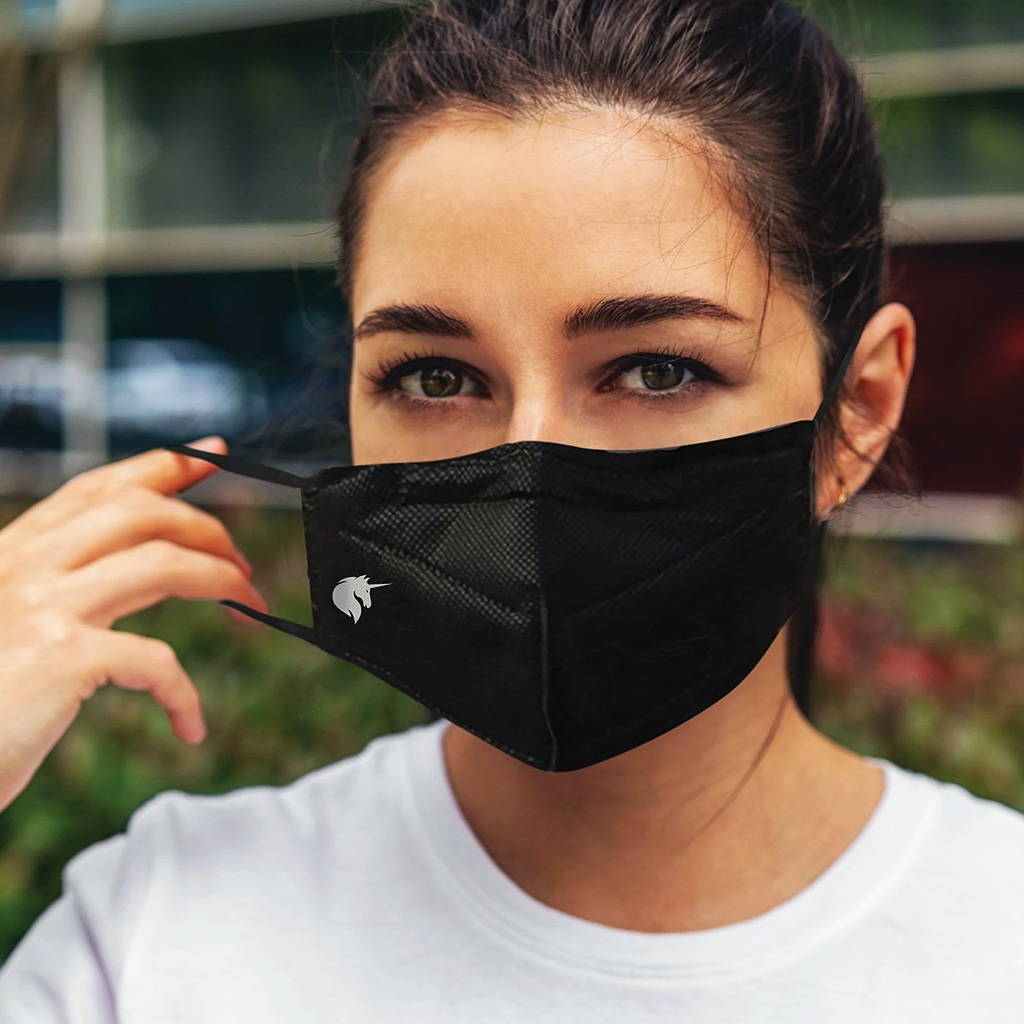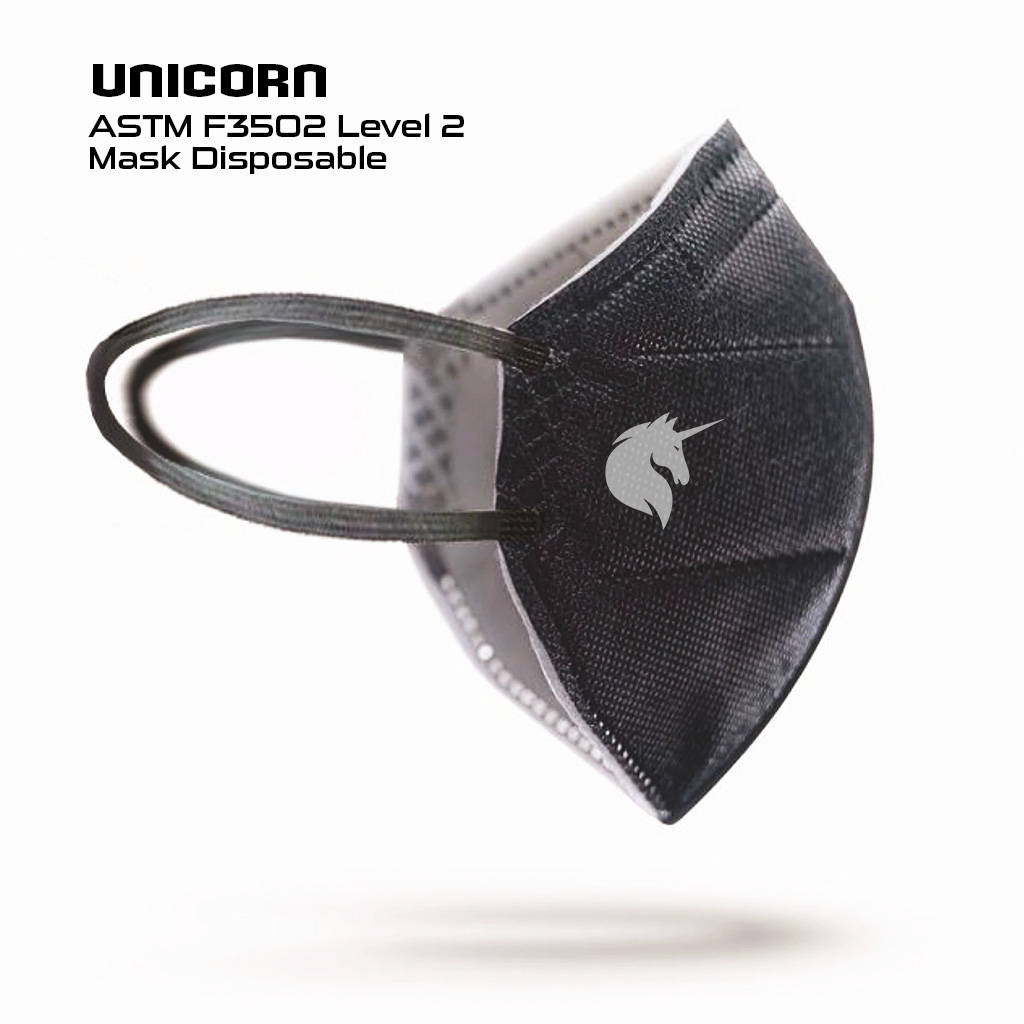 Meets ASTM F3502-21 Level 2/Level 2 High-Performance Standard. Incredibly high breathability + high protection.
Utilizing proprietary filter technology with low carbon footprint manufactured exclusively in New Zealand weighing 500-1,000 gsm, the sustainable New Zealand Wool fibers provide a powerful ASTM F3502 Level 2 submicron particle capture at ultra-low ASTM F3502 Level 2 breathing resistance. This advanced technology is the result of 10 years of intensive scientific research married with 150+ years of wool production expertise.
Uses non-toxic sustainable wool-based HELIX™ Filter Technology (combo of NZ wool and polypropylene) for highest breathability.

Softer, more comfortable fit with superior moisture transfer as compared to other disposables due to its unique natural wool fiber filter technology.
Malleable non-rust aluminum nosepiece provides an effective seal over the nose bridge preventing glasses from fogging.
Soft elastic ear loops for quick on/off and easy fit.
Flexible and conforming unlike other more rigid disposables, allowing it to maintain particle efficiency upon wearing, and easily conform to most face shapes for long-term comfortable wear.
Head strap option available upon request for those with hearing aids, for a more comfortable long-term fit, especially helpful for long air flights!
Medium/Large fits most adults.

Small/Medium

fits kids over 8, teenagers, and petite adults.



Made sustainably with low carbon footprint in New Zealand.
Ships from Solana Beach, CA. Expedited shipping available.
How does the UNICORN disposable mask compare to others on the market? Protection is a combination of three key factors: filtration efficiency (the ability of the mask to capture particles), fit (the ability of the mask to seal against your face), and breathability (how easy it is to breathe through). It is important that the mask acts as a good filter, but if the mask does not seal snugly against the face, the inhaled air will just bypass the mask and leak through the sides of the face, compromising the protection of the mask. Our sustainable disposable masks are designed to keep a tighter seal around the face than others on the market. View lab results here.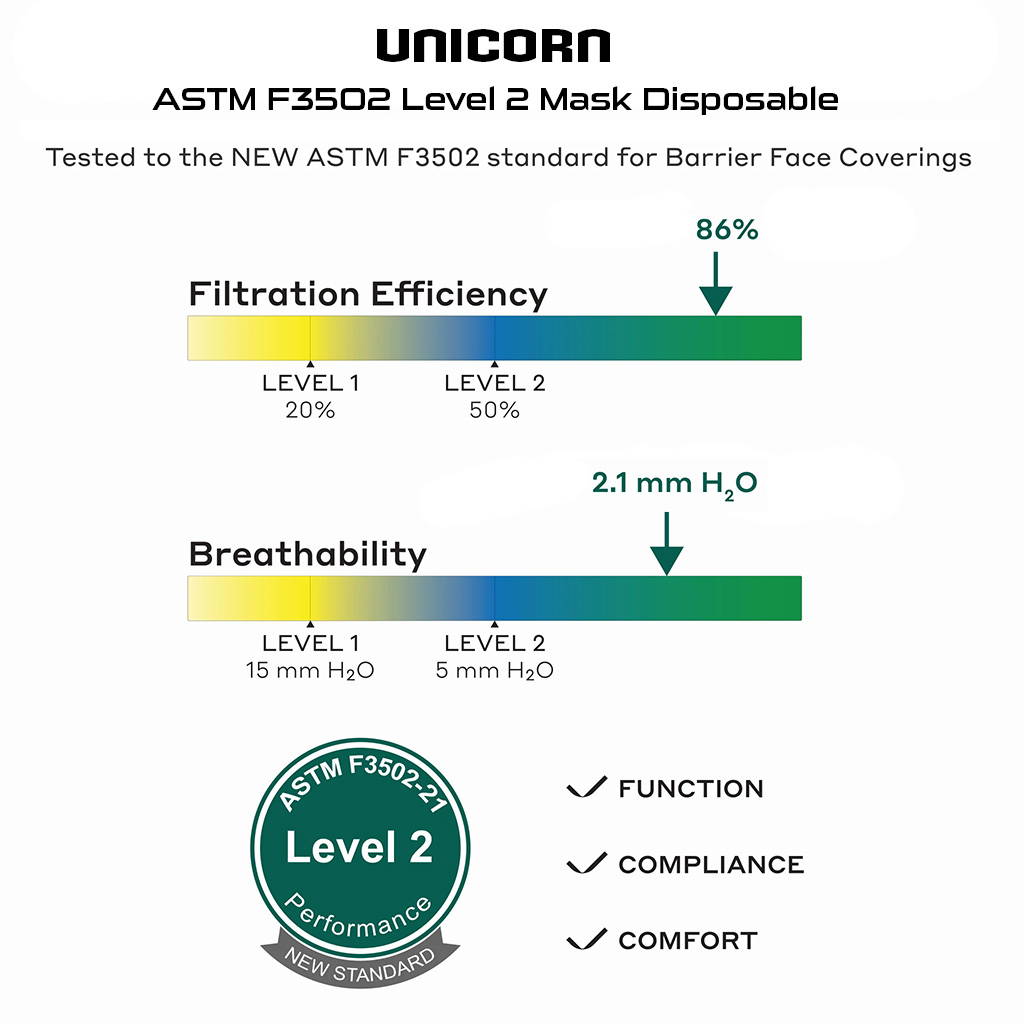 Comfortable and Gives Confidence

I received my order of masks and I am extremely happy with the quality. The packaging was very well done and the fit of the mask is perfect. No air leakage at all upon breathing and the nose adjuster is also a very nice material. It's a softer material that can be shaped perfectly to the bridge of your nose. The 0.1 micron rating with the changeable filters and perfect fit makes me feel much more comfortable when I go out in these troubled times. The provided documentation (for cleaning/etc.) is very well done and appreciated. Thank you so much for your detailed efforts and keep up the great work.

Minimum orders are flexible. For large or special orders including embroidery, please send us an email via the form below.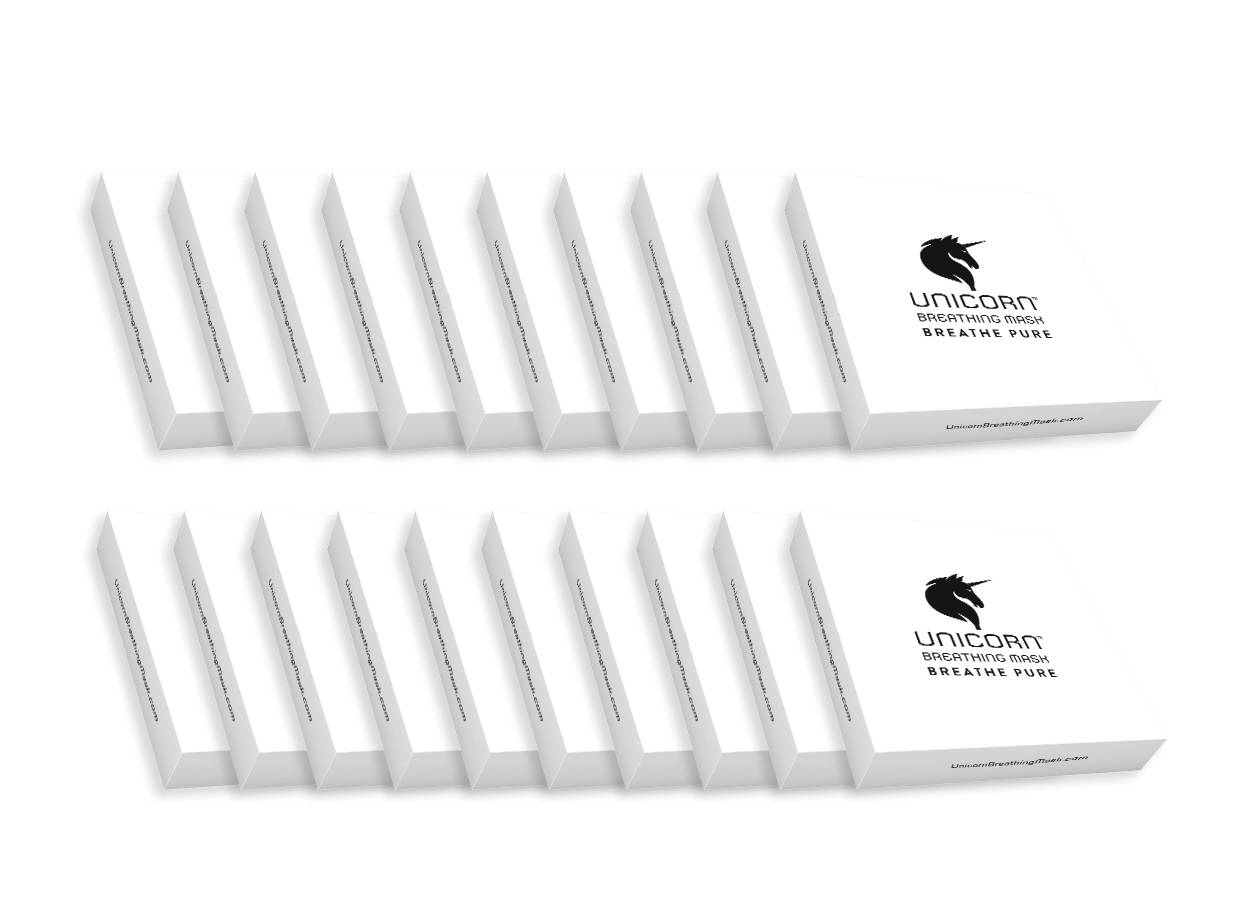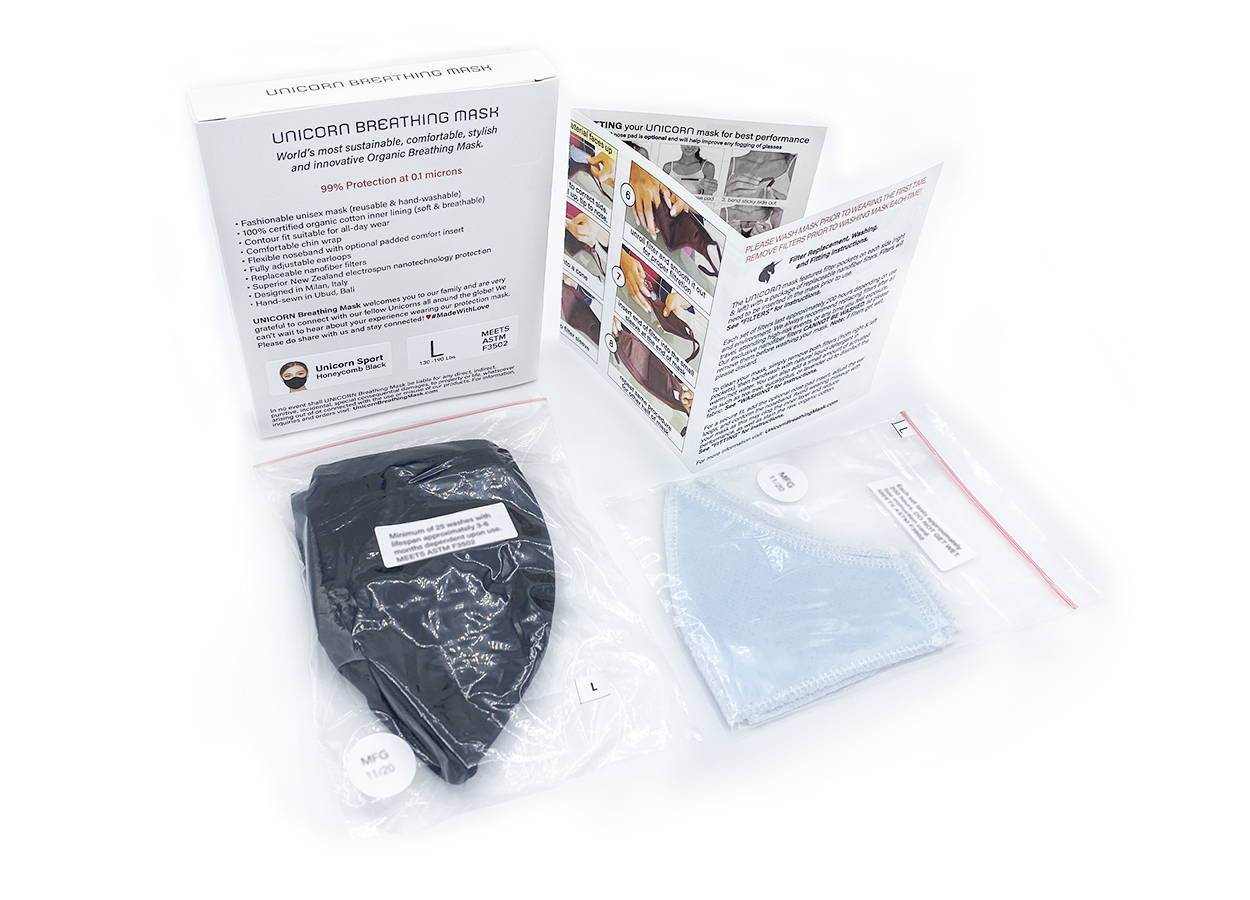 Meets ASTM F3502-21 Standard for High-Performance Mask

Reusable
25 washes minimum

3-ply (2nd layer - replaceable filter set)
Detailed instruction card
Meets all ASTM F3502 labeling & packaging requirements.
Ships in individually wrapped poly-bags. Boxes additional.
Includes 2 sets of replaceable Filters (2 right, 2 left) with each mask.
99% Efficiency blocking particles at 0.1 microns (Coronavirus ≈ 0.125 microns)
Featuring proprietary Made in New Zealand Sonic Electrospun Technology (15+ mile continuous fiber prevents fiber shedding)
Zero anti-microbial or anti-viral finishes or chemicals. No detectable odor. No latex, carbon or heavy metals. Safe and non-toxic for children and those with chemical sensitivities.
Reusable & hand-washable unisex mask
High thread count 100% certified organic cotton inner lining unbleached & undyed, soft & breathable
Contour fit with 3 custom sizes for children and 3 custom adult sizes for maximum protection and leakage reduction
Comfortable extra-wide chin wrap for complete facial seal
Flexible rust-free extra-wide & durable embedded metal nose piece
Fully adjustable soft cloth ear loops (non-elastic) for a perfect fit and zero ear chafing
No foggy glasses or gaps when fitted properly
Designed for essential workers, suitable for all-day wear
Designed in Milan, Italy (by a 35+ year fashion veteran)
Hand-sewn in USA and Bali (not mass produced in China)!
Medium/Large fits most adults.

Small/Medium fits kids over 8, teenagers and petite adults.
3 Kid size options for a perfect fit

Kids Small: 2-3 years old
Kids Medium: 4-5 years old
Kids Large: (45-75 Lbs, 20-34 Kg)

note: this is listed as our Adult Small
Custom Embroidery Optional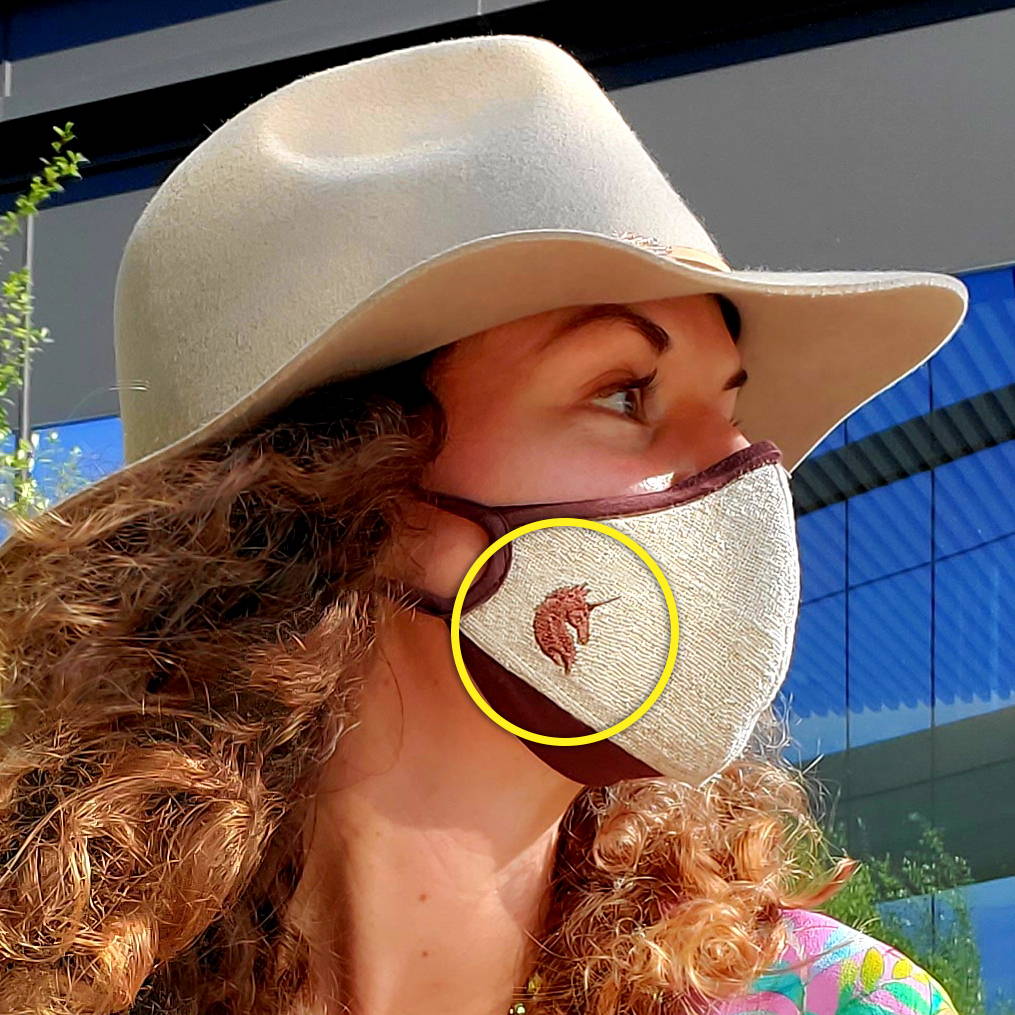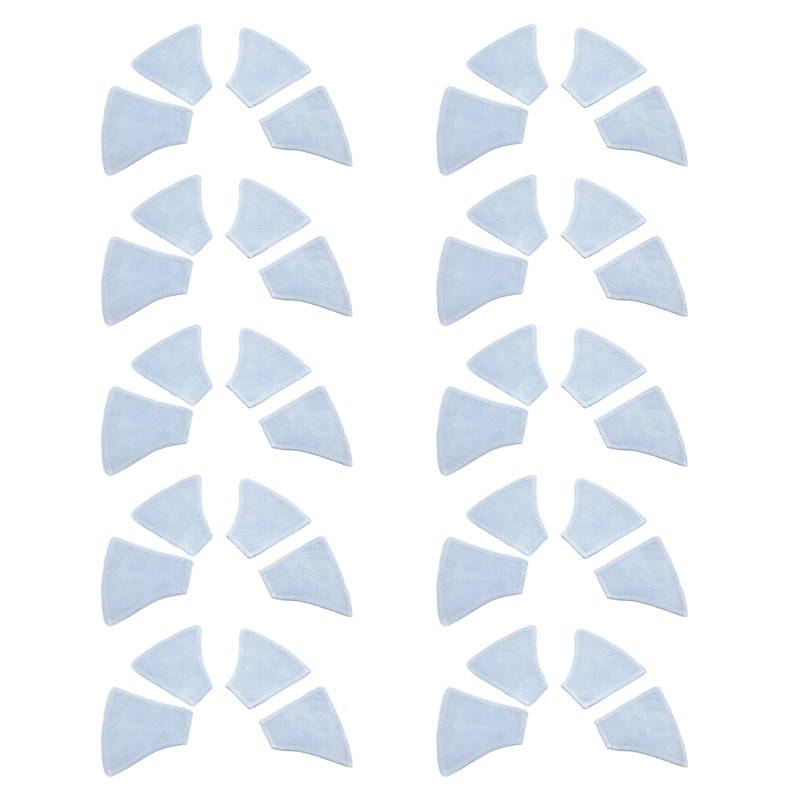 For immediate pricing please fill out the form below. We accommodate urgent requests 24/7.